Latest Releases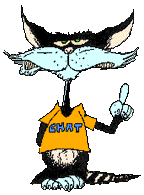 Forthcoming Release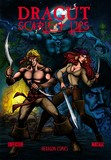 November 2019 (Hexagon Comics USA through Black Coat Press) -DRAGUT & SCARLET LIPS by Jean-Marc Lofficier, & Alfredo Macall; inking by Juan Vlasco; colors by Studio Cirque & Miren Pijuan; cover by Alfredo Macall. In the year of our Lord 1542, Captain Dragut returns from a perilous mission to the Sargasso Sea, when his ship is attacked by the bloodthirsty privateer known as Captain Hook. Taken prisoner to the island of the Croatoan, a tribe of shapeshifting beast-men, Dragut is saved by the intervention of a beautiful female vampire nicknamed Scarlet Lips...
Forthcoming Release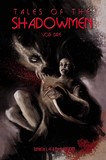 December 2019 (Black Coat Press) - TALES OF THE SHADOWMEN 16: VOIR DIRE edited by J-M. & R. Lofficier; cover by Daniele Serra.
Forthcoming Release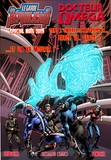 December 2019 (Hexagon Comics) - LE GARDE REPUBLICAIN - SPÉCIAL NOËL 2019 - DANS L'OMBRE DE METROPOLIS (with DOCTEUR OMÉGA).
Scenario: J.-M. Lofficier; art & cover: Manuel Martin Peniche.