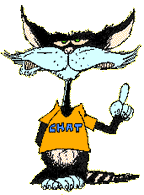 ROULETABILLE AND THE MYSTERY OF THE YELLOW ROOM by Gaston Leroux adapted by J-M. & R. Lofficier; Cover by Davis Rabbitte

Black Coat Press, US$22.95/GBP 14.99, 5x8 tpb, 292 p.
ISBN-10: 1-934543-60-8 ; ISBN-13: 978-1-934543-60-3.

The Mystery of the Yellow Room is presented here in a new, unabridged and uncut translation by JM & Randy Lofficier, with 30 pages of original material translated for the first time. It was written in 1907 by Gaston Leroux, the celebrated author of The Phantom of the Opera, and is one of the first and most dramatic locked room mysteries ever published.

It is the first novel starring the young crime-solving journalist Rouletabille and concerns a complex and seemingly impossible crime in which the criminal seems to disappear from a hermetically sealed room.

This edition includes a foreword by Jean Cocteau, an afterword about Rouletabille and The Return of Ballmeyer, an additional story guest-starring Arsène Lupin.