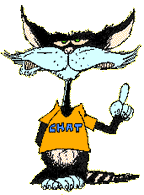 ROBONOCCHIO by J-M. & R. Lofficier; Cover by Sylvain Despretz; Illustrations by Stephan Martiniere.

Black Coat Press, $14.95, 5x8 trade pb, 128 pages.

FRENCH/ENGLISH VERSION:
ISBN: 1-932983-04-X.

SPANISH/ENGLISH VERSION:
ISBN: 1-932983-25-2.
(Spanish translation by Miren Pijuan Aragon)

ROBONOCCHIO is the classic Collodi tale recast in modern terms: a robot boy, built for an amusement park owned by the evil conglomerate AMALGAMATED BEHEMOTH, is brought to life by a whimsical blue alien. He and his designer must escape from the villains' evil clutches.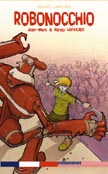 FRENCH/ENGLISH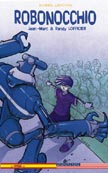 SPANISH/ENGLISH