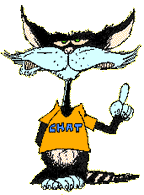 Black Coat Press, 2010. Pacifica 1
ISBN-13: 978-1-935558-29-3
300 pages
Cover: Mike Hoffman

Black Coat Press, 2016. Pacifica 2
ISBN-13: 978-1-61227-481-2
304 pages
Cover: Mike Hoffman

Volume 1: Table of Contents:
Ancestral Feud
The Last Party on Earth
To Carnac and Beyond
Eyrinie
Private Hell
Dark Dream, Dark Beauty
Forever Nadia
Encounter at Night
Acid Test
A Change of Mind Revisited
The Quatermass Interlude
Rumpole of the Village
Superfriends: Apokolips Now! (teleplay)
The Real Ghostbusters: The Ghostbusters in Paris
Star Trek: Deep Space Nine: Mudd's Pets
Phenix : The Red Box (comics)
Kabur: Young Kabur (comics)
Tongue*Lash: A Game of Pitzal
Tongue*Lash: Second Encounter
The Flames of Meldoch
My Life As a Shadowman
The Tarot of Fantômas
Lost and Found
Marguerite
Figaro's Children
His Father's Eyes
The Star Prince
The Reluctant Princess
The English Gentleman's Ball
Arsène Lupin's Christmas
Arsène Lupin Arrives Too Late
The Unkindest Cut
Escape Not the Thunderbolt
Journey to the Center of Chaos
The Murder of Randolph Carter
The Clay Dogs
Women, Fools and Serpents
Sacred Monster
Don't Throw Granny to the Xhlingniarf
Madame Atomos' XMas
Madame Atomos' Holidays
Cal of Terra: The Artefact
Cal of Terra: E Pur Su Muove...


Volume 2: Table of Contents:
My Life as a Shadowman (2)
Arsène Lupin: Brighter than the Sun
Arsène Lupin: 642
The Avenger: The Affair of the Necklace Revisited
The Brotherhood of the Sword: The End of the Brotherhood of the Sword
Countess Cagliostro:The Death of Countess Cagliostro
Doctor Omega: The Three Doctors
Doctor Omega: Doctor Omega and the Producers
Fantômas: The Sincerest Form of Flattery
Jerry Cornelius: J.C. in Alphaville
Judex: The Earth Abideth Forever
Lecoq: Christmas at Schonbrunn
The Nyctalope: The Ides of Mars
The Phantom Angel: The Spear of Destiny
Robert Wolff: The Wolff that One Hears...
Alf: Alf's Halloween Adventure
The Bionic Six: The Hive
The Real Ghostbusters: The Headless Motorcyclist
Hellraiser: Blood of a Poet
Martin Mystere: The Treasure of the Black Coats
Introduction to "The Avenging Saint"



Riviere Blanche 2055. Pacifica 1
ISBN-13: 978-1-934543-73-3
276 pages
Cover: Stephan Martiniere

Riviere Blanche 2136. Pacifica 2
ISBN-13: 978-1-61227-477-5
312 pages
Cover: Mike Hoffman

Tome 1:
Lutte ancestrale
La dernière soirée sur Terre
Carnac et les étoiles
Eyrinie
Enfer privé
Rêve sombre, beauté sombre
Pour toujours " Nadia "
Rencontre nocturne
Acid test
L'impossible retour
L'interlude Quatermass
Rumpole au Village
Superfriends: La ruse de Darkseid
Phénix: La boîte rouge
Kabur: La jeunesse de Kabur
Lèvre & Fouet: Un match de pitzal
Lèvre & Fouet: Seconde rencontre
Les flammes de Meldoch
Mémoires d'un ex-Compagnon de l'Ombre
Le tarot de Fantômas
Les petits de Figaro
Le Noël d'Arsène Lupin
Le prince des étoiles
Objets trouvés
Marguerite
La princesse récalcitrante
Arsène Lupin arrive trop tard
La plus douloureuse des blessures
On n'échappe pas au coup de foudre
Le meurtre de Randolph Carter
Les yeux de son père
La Couronne du Chaos
Les chiens d'argile
Des femmes, des idiots et des serpents
Le Monstre Sacré
Faut pas pousser Mamie dans les Schlingniarfs
Le Noël de Madame Atomos
Les vacances de Madame Atomos
Cal de Ter : L'artefact
La mort dans le fantastique contemporain
Last Exit to Gotham City

Tome 2:
Mémoires d'un ex-Compagnon de l'Ombre (2)
Alf : Manon des Sorts
L'Ange Fantôme : Le Bal du Gentleman Anglais
L'Ange Fantôme : La Lance de Longinus
The Avenger : L'Affaire du Collier Revisitée
Ben Leonard : L'Héritage d'Atlantis
Cal de Ter : Et pourtant, elle tourne...
La Comtesse Cagliostro : La Cagliostro se meurt
Docteur Omega: Les Trois Docteurs
Docteur Omega: Le Docteur Omega et les Producteurs
Dragut: Le Serpent de Mer
Fantômas : La Plus Sincère des Flatteries
Le Glaive : La Fin du Glaive
Hellraiser : Le Sang d'un Poète
Interco : Sous l'oeil sanglant de Céphée
Jerry Cornelius : J.C. en Alphaville
Journal d'un Monstre : Papa
Judex : Tant que la Terre endure...
M. Lecoq : Le Noel de l'Aiglon
Le Nyctalope : Les Ides de Mars
Sibilla : Sibilla à Tribeca
SOS Fantômes : SOS Fantômes à Paris
SOS Fantômes: Le Motard sans Tête
Bertie Wooster: La Honte de la Jungle
Synopsis: L'Orphelinat (en collaboration avec Michel JEURY)
Satire: La Ligue des Héros en France
Article: Préface à L'Héroique Aventure