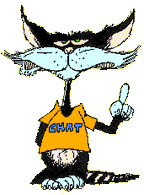 WANGA COMICS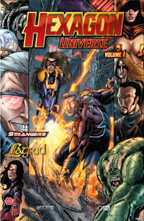 No.1.
PROLOGUE TO STRANGERS: La Partie d'Echec" (The Chess Game)
Story by Lofficier; Script by Cortegianni; Art (in order of appearance) by Mike Ratera, Chris Malgrain, Patrice Lesparre, Arden, Philip Xavier, Mauricet, Jean-Jacques Dzialowski, Stephane Louis, Fred Grivaud, Willy Hudic, Stephane & Olivier Peru, J.-M. Lainé; Colors by O & S Peru.
Rewritten version of PLANETE COMICS No.14.
"Lagrid, Princess de Mu" (Lagrid, Princess of Mu)
Story & Script by Lofficier; Art by Philip Xavier.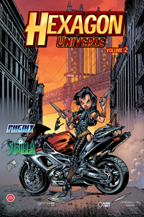 No.2.
red. of
1) "Le Chat et la Souris" (Cat and Mouse) from PLANETE COMICS No. 14
2) "La Sanction Vega" (The Vega Sanction) from In STRANGERS No. 1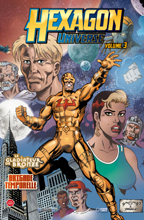 No.3.
red. of TIME BRIGADE
LE TUEUR DE TEMPS
L'ARTEFACT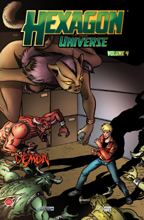 No.4.
red. of DICK DEMON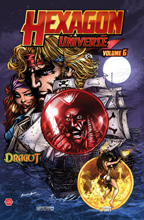 No.5.
red. of
1) DRAGUT
2) WAMPUS VS NEXUS