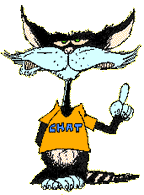 Vol. 1: THE DREAMWEAVERS

With a foreword by Marv Wolfman


McFarland, 1996

Hardcover, 290 p., ISBN 0-7864-0085-4

Interviews on the making of Buckaroo Banzai, Back to the Future, Big Trouble in Little China, Conan, The Dead Zone, Ghostbusters, Golden Child, Goonies, Gremlins, Highlander, Howard the Duck, the James Bond films, Ladyhawke, The Lost Boys, Nightmare on Elm Street, Something Wicked This Way Comes and Videodrome.


Vol. 2: SCIENCE FICTION FILMMAKING IN THE 1980S

With a foreword by David McDonnell


McFarland, 1995

Hardcover, 267 p., ISBN 0-89950-918-5

Interviews on the making of Aliens, Blade Runner, Cocoon, Dune, Enemy Mine, the Mad Max movies, Return of the Jedi, Robocop, the Star Trek movies, 2010 and War Games.




OTHER SITES

RANDY'S VISIT ON THE SET OF "MAD MAX BEYOND THUNDERDOME"


RANDY'S WES CRAVEN INTERVIEW


JEAN-MARC & RANDY'S OTHER McFARLAND BOOK


McFARLAND'S WEBSITE (TO ORDER THESE BOOKS)